2013 Incidents
Fire
QRS
Jan
34
28
Feb
38
51
Mar
16
12
Apr
0
0
May
0
0
Jun
0
0
Jul
0
0
Aug
0
0
Sep
0
0
Oct
0
0
Nov
0
0
Dec
0
0
Total
88
91
2013 Jobs
Working Fires
1
Entrapments
3
Assist
4
Past Incidents
Fire
QRS
2012
380
431
2011
362
445
2010
300
422
2009
262
426
2008
327
448
2007
322
469
2006
333
465
2005
252
446
Web Counters
Website Visitors
Since
June 7, 2007

Visitors Today
May 18, 2013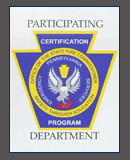 Guestbook
Welcome to the East Brandywine Fire Company Guestbook. Your feedback is important to us. Feel free to leave your comments.
| | |
| --- | --- |
| Page of 4 [ Back | Next ] | Records 1 - 30 of 120 |
Signed on November 06, 2012 at 7:18 PM
Guest Name:
Dotty Medvitz
Location:
Heatherwynd east comm.
Comments:
Dear Deputy Chief Whitmer,
It was lovely meeting you and your wife today in line to vote. Being originally from the deep south and rather chatty, I love meeting people and for the past 4 yrs have enjoyed the quality of life here in Downingtown (other than the loss of our 2 yr old to cancer, this place is incredibly family friendly and my other children love living here). I appreciate your dedication to the community. I used to work with adults with chronic mental illness and considered it a vocation and not just a job. Well, I've always admired the mission and spirit of a volunteer fire department. It is inspirational to see the people of east brandywine fire dept. dedicate their lives to their neighbors and that is certainly not merely a job. I was sincere when I said I have looked through my files several times recently to see if I made my yearly donation and just received the pledge letter yesterday in the mail. Something obviously compelled me to act quickly and I'm so glad I did (it was nice to have a guilt free conversation!). May God bless you and your family and everyone at east brandywine fire dept. Sincerely, Dotty Medvitz
Signed on September 20, 2012 at 12:44 AM
Guest Name:
Joe Fortunato III
Rank/Title:
photographer
Web Address:
smokinfirephotos.smugmug.com
Location:
Demarest, NJ, Bergen County
Comments:
Gentlemen, great site!!!

Joe Fortunato III
Signed on August 17, 2012 at 5:00 PM
Guest Name:
terry kilgarif village hardware of guthriesville
Comments:
great work by all firemen and all associated with 911 call to the fire next door to our store. you continue to make east brandywine and the guthriesville community proud. it is awe-inspiring to watch you all at the job you do so well. it is so well orchestrated, organized and efficient. thank you for the quick response and another job well done. love you guys!
Signed on February 08, 2012 at 6:36 PM
Guest Name:
Jan Nash
Rank/Title:
Vice President/CNO
Comments:
Congratulations Chief Joe & team on the Fed govt grant!!! Awesome!!!
Signed on December 22, 2011 at 1:19 AM
Guest Name:
Rachel Massaro
Comments:
We have a long over due thank you to Chief Joe. We had a wonderful 4th birthday party for our twins at the end of October. Joe and his crew went above and beyond what we expected. Our party was the weekend of the great October snow and we were so worried that we were going to have to tell our kids it was canceled but with Joe's help it went off without a hitch. Everyone had a blast. Our kids constantly talk about it and can't wait to have another party there. We would hands down recommend having a party at this wonderful fire house. We feel privileged to live in an area with such an amazing, caring group of people. From the bottom of all our hearts thank you!!! Chief Joe you are the best!
Thanks again,

Bob, Rachel, Marina, Luca and Cecilia Massaro
Signed on November 17, 2011 at 1:35 PM
Guest Name:
Howie Kisler
Comments:
A big thank you to John, Joe and the rest of the crew that put on a great presentation at Olivet United Methodist Church this past Tuesday evening. It was well received and EVERYONE in attendance learned something.

Howie Kisler
Signed on October 18, 2011 at 1:18 PM
Guest Name:
Donna Hepner
Rank/Title:
Director of Hopewell Christian Preschool
Location:
Downingtown
Comments:
Thank you to Fireman John and Fireman Mike for coming to Hopewell Christian Preschool this month to talk to our preschoolers about Fire Safety.
What a great job you did!! The children loved getting into the Firetruck and talking to Freddie the small firetruck. Thanks so much coming to our school!
Signed on June 19, 2011 at 10:53 AM
Guest Name:
terry k.
Comments:
to the volunteers at ebfc #49:
it was my pleasure and honor to volunteer at the registration desk this year and to do a "very" little part of what you all do for the community and especially for the "kids" at kids fest.
it was so well planned and organized. all the small and big kids were having a great time!! lots of smiles and laughter.
it was so heartwarming to see all the volunteers from surrounding fire companies volunteer their time too.
you are all to be commended for a "job well done" again this year and i was proud to be a part of it! :)

terry - village hardware of guthriesville
Signed on June 15, 2011 at 10:38 AM
Guest Name:
Dr. Hughes
Web Address:
www.hrdentistry.com
Location:
1400 Horseshoe Pike, Glenmoore, PA
Comments:
Thank you all for your hard work in making the Kids Festival so wonderful. This was our first experience at the Festival and we are so happy we could be a part of it. We had a great time and will definitely be back next year. I always marvel at the great work and commitment you all have to your volunteer work.

Continued best wishes and safety. Thank you again and God Bless you all!!

Dr. Hughes and staff
Signed on December 14, 2010 at 9:29 PM
Guest Name:
Joel Goulet
Rank/Title:
Author
Web Address:
www.joelgoulet.com
Location:
Wausau, WI
Comments:
Thank you for being firefighters and keeping people safe. I applaud your service to your community. Thank you for all that you do. I'd like to let you know about some special Firefighters tribute pages on my website. I set them up to honor firefighters everywhere. If you get a chance, please check them out. Stay safe and have a great day.
Signed on November 30, 2010 at 2:28 PM
Guest Name:
Tibor Lorinc
Web Address:
www.firemantibor.estranky.sk
Location:
Slovakia
Comments:
Hello, My name is Tibor, and I am firefighter in Nitra, a city in Slovakia.

YOur web page is very nice and interesting.

I wish you a lot of success in your future work.
Greetings from Slovakia

Tibor Lorinc
Signed on November 29, 2010 at 12:44 PM
Guest Name:
Shelley Widner
Comments:
We threw or son his 3rd birthday party at the station on Sunday, November 21, 2010. It was so fun and all the members of the fire station were extremely friendly and helpful! Could not have asked for a better party- my son was just thrilled! What a wonderful fire station!

Signed on November 21, 2010 at 10:20 PM
Guest Name:
Eric Anderson
Comments:
Dear Chief Edwards & Crew --

Thanks for making the birthday part for our sons -- Jack and Chase -- so great! The kids had a blast, loved Sparky and Freddie, and thought is was really cool to be in the garage along side of the firetruck and gear.

We'll be back next year and highly recomend to anyone thinking of place to have a party for their kids!

Eric Anderson
Signed on September 14, 2010 at 6:50 AM
Guest Name:
Bonnie Shaw
Location:
East Brandywine Resident
Comments:
So glad you all are there. Already changed our voting status to EB and look forward to a long association with the township. Stay safe and keep up the great work!
Signed on September 02, 2010 at 2:38 PM
Guest Name:
Janell Gottschalk
Rank/Title:
Firefighter/EMT
Web Address:
www.longwoodfireco.com
Location:
Kennett Square, PA
Comments:
Hi EBFC!
I just wanted to sign your guestbook, say "Hello", and tell you all to behave. Well, as always, stay safe and healthy.
~Janell~
Signed on June 12, 2010 at 9:51 PM
Guest Name:
Bill Hensel
Rank/Title:
Lieutenant
Web Address:
www.oxfordfire.com
Location:
oxford
Comments:
Just wanted to say thank you for having us up on your end of the county for a change, it was a pleasure to have helped you guys out and to be apart of your wonderful fundraiser, job well done! The crew had a blast, and dont hesitate to call for anything else. Thanks again!
Signed on May 20, 2010 at 5:12 AM
Guest Name:
Chet Darlington
Comments:
We had our son's 5th birthday party at the fire station. Everyone is so nice and the kids had a great time. Sparky the Fire Dog and Freddie the Fire Engine made the party a blast. The kids loved the fire equipment too. Thanks so much for a awesome time.
Signed on April 25, 2010 at 5:00 PM
Guest Name:
PATRICK SELLIN
Rank/Title:
firefighter
Location:
france
Comments:
hello
your site is very good!!
stay safe


PATRICK SELLIN

Signed on April 14, 2010 at 4:37 PM
Guest Name:
Angie Tour
Rank/Title:
Marketing and Sales
Web Address:
sutphen.com
Comments:
Looking forward to your visit to Sutphen Corporation next week!
Signed on March 20, 2010 at 9:03 PM
Guest Name:
Sarah Hoehn
Location:
380 N. Buck Road
Comments:
Thank you so much for Chief Joe Edwards and the many firefighters who helped out to make our son's 4th birthday party the best ever! We have never seen the children having so much fun, and they loved Sparky the fire dog and Freddie the fire engine. We would highly recommend this as a birthday party for boys (and girls) of all ages! We really appreciate everyone's hard work and enthusiasm for ensure such a great event.
Signed on February 26, 2010 at 5:09 PM
Guest Name:
Cathie
Rank/Title:
paramedic/nurse
Comments:
A huge thank you goes out to everyone who responded to Arrowpoint Drive drive during the blizzard. John, your grief counseling is exceptional. Everyone did an awesome job in a tough situation. Thanks
Signed on February 13, 2010 at 5:21 PM
Guest Name:
Kris Buchheit
Comments:
A big thank you to EBFC for such a great birthday party!! We celebrated my son's 5th birthday at the fire house. The kids had an absolute blast playing on the firetruck!! They also learned a little fire safety from Chief Joe Edwards, Sparky the Dog and Freddy the Firetruck. A special thank you to Chief Joe Edwards, Tom Edwards, Allison Edwards and all the other firefighters that helped out. It was truly a great day!!
Signed on January 31, 2010 at 2:31 PM
Guest Name:
Maryann Stravous
Comments:
Dear John, Joe and all of the volunteers at East Brandywine Fire Company,

I want to thank all of you for the help and support you provided for the birthday party we had there this weekend. You were all willing to do anything we needed in the weeks prior to the event and again the night of the party. All of the guys were very polite and helpful .

We were very impressed by the cleanliness and excellent condition of the whole building. It is obvious that the volunteers put a lot of time and effort into keeping the facility in wonderful shape.

Thanks, again for all that you did. I would not hesitate to host an event there again in the future.

Maryann Stravous
Signed on January 28, 2010 at 10:39 AM
Guest Name:
Deb Martinez
Rank/Title:
Director
Location:
Goshen Baptist Preschool
Comments:
Dear Fire fighter Joe, Freddy and friends,
Thank you for coming and sharing with our students for Community Helper Day! You were the most exciting visitors of the day. We appreciate your time and your thoughts as you educated our children in a friendly, child like way. I believed the children learned a lot about fire safety and not to fear a firefighter in uniform. Many children are still talking about their visit with Freddy. We hope that you will be able to join us again. Many thanks and God bless you.
Sincerely,

Deb Martinez
GBP Director
Signed on January 27, 2010 at 4:20 AM
Guest Name:
Kerrie Olivo
Rank/Title:
Parent
Location:
Goshen Baptist Nursery School
Comments:
Thanks to Marc, Joe, Sean, and Dane for coming to our school. It was beyond our greatest expectations! The children were so excited to meet the firemen and especially Freddie!!! Thanks again for a great day and all the time you gave to our children! We appreciate all that you do!
Signed on January 15, 2010 at 3:31 PM
Guest Name:
Bill Kochel
Rank/Title:
Past Chief / Trustee
Location:
Parkesburg Fire Co No1
Comments:
Congrats CHIEF EDWARDS!
Signed on January 09, 2010 at 7:41 PM
Guest Name:
Amy Strange
Comments:
How do you thank 2 people who already give so much of themselves to protect the community and keep us safe from harm? Marc, Joe and "Freddie" freely gave up time with their families on a cold Saturday afternoon to educate and entertain a group of excited 3 and 4 year old children at my son's birthday party. "Freddie" was a huge hit and a terrific way to grab the attention of the children and stress the importance of fire safety. Words alone will never be able to express how grateful we are to Marc and Joe as well as the entire group of firefighters. Thank you for your dedication and service.
Signed on November 18, 2009 at 12:03 AM
Guest Name:
Betty McCausland
Location:
Freedom Village
Comments:
Just want to thank you for the spectacular visit we had at Station 49. I really enjoyed the information we were given about the station and equipment. Of course I enjoyed Freddie, he gives me so many laughs and he seems to do so much good when you are teaching children. Your ladies did a great job helping to give us a wonderful lunch and I never had so much fun playing Bingo. I have been talking it up to all of our residents hoping they will get on the ball and make a contribution to a worthy and deserving cause. Most said they would come the next time. THANKS AGAIN, KEEP UP THE GOOD WORK AND KEEP SAFE.
Signed on November 12, 2009 at 3:54 PM
Guest Name:
Glenmoore Resident
Comments:
Hello, I just wanted to say I think your Annual Fund Drive "letter" was genius. Loved the bullet points. I actually did read it and I'm sending money. Smart move -- easy to read layout and right to the point content.

I feel like a jerk for not sending money in the past. I thought the most effective comment was that only 1/3 of residents give money. Like I said, that made me feel bad. Anyway, the check is in the mail! (and I'm not just saying that, it really is)

Thank you for all you do and, again, loved the request for $$ letter. Very effective!! Great job!! to whoever came up with it.
Signed on October 28, 2009 at 10:57 AM
Guest Name:
Brady Orthodontics
Location:
Exton, Pa 19341
Comments:
All of us here at Brady Orthodontics want to thank you for your help & support for our BEST Halloween Party ever!!
| | |
| --- | --- |
| Page of 4 [ Back | Next ] | Records 1 - 30 of 120 |