2013 Incidents
Fire
QRS
Jan
34
28
Feb
38
51
Mar
16
12
Apr
0
0
May
0
0
Jun
0
0
Jul
0
0
Aug
0
0
Sep
0
0
Oct
0
0
Nov
0
0
Dec
0
0
Total
88
91
2013 Jobs
Working Fires
1
Entrapments
3
Assist
4
Past Incidents
Fire
QRS
2012
380
431
2011
362
445
2010
300
422
2009
262
426
2008
327
448
2007
322
469
2006
333
465
2005
252
446
Web Counters
Website Visitors
Since
June 7, 2007

Visitors Today
May 24, 2013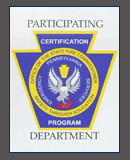 By East Brandywine Fire Company
June 24, 2012
On Sunday June 24, 2012, fifty-eight people from East Brandywine Fire Company made their annual visit to Knoebels Amusement Park.

As always the day was packed with fun and excitement for both young and old.

Each year the trip also affords the members an opportunity to catch up with the Payeskie family. The Payeskie's are good friends and go out of their way to make the firehouse feel welcome.

Thanks to Chief Zynn and wife Kelly for organizing the event. Also thanks to John Spencer for preparing food in advance, and Ed Payeskie and family for being gracious hosts.